Connecting great people with
great opportunities.
We find the best talent to join your team. The exceptional, currently-employed or transitioning, leaders who understand
your specific industry's market and can easily transition into the culture of your organization.

People & Culture

In order to understand your specific needs, our executive search consultants develop close partnerships with you and your team to get a deep understanding of the objectives and culture of your organization.

Global Coverage

Without any borders or limitations, we are able to search the world for the right talent wherever they currently are leading. We deliver executive search and leadership consulting solutions anytime, anywhere in the world.

Industry Expertise

Our experience in virtually every industry allows us to have a deep understanding and working knowledge. Through this, we are able to be in tune with the current global trends and issues of your industry.
"Successful business leaders who have helped build institutions of lasting value—all are committed to talent and a culture of excellence. This is usually accomplished by the identification, retention, and development of great people."
— Bobby Kotick
Our Team
Robin Hasty-Kudlo
Robin is an experienced executive search recruiter with a demonstrated history of working in the staffing and recruiting industry. She is especially skilled in negotiation, closing candidates, distribution logistics, information technology, accounting, and skilled construction. Robin boasts a successful track record with several direct hire divisions throughout multiple industries. She is a strong human resources professional and holds a Bachelor of Science in Business Administration and Management, General from the University of Redlands.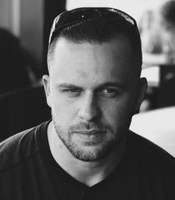 Chris Lee
Chris is an experienced veteran of web development and graphic design, with over a decade of strategy and marketing for companies and brands throughout the world. He holds a Bachelor of Arts in International Relations from the University of California, San Diego and is a member of Pi Sigma Alpha.
Clients
These are some of the great people that we've had the honor to work with.